Cage Free Boarding and  Daycare

Call Us Today! (386) 426-1567


Put our expertise to work for you. At Dog Dayz Inn, we are proud to have received the following recognition for our contributions to the New Smyrna Beach community.

We will bring Donnie next year on OUR vacation just so he can come and stay with you! He had a blast and I was so at ease knowing he was at a WONDERFUL place! THANK YOU!!

- Donnie's mom

See What Others Say About Us!

Here is a funny video of our dogs playing 

"King of the Hill!"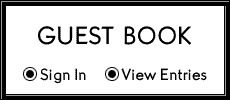 Leave us a message in our guest book and let us know what you and your pet think of Dog Dayz Inn!! 

"Very clean facilities with lots of room to sleep, play and run" 

Professional and friendly owner and staff, who exhibit a genuine concern and affection for the animals in their care. Our boy has as issue with separation anxiety but when we picked him up, he was happy and hadn't lost any weight like he normally does. We will use Dog Dayz Inn when we return to Florida on vacation. A 5 star experience for certain.

- Morgan's Mom